Wendy
(Flute, Piano)

Wendy has been teaching music since 1996 and has received her BS from Houghton College and MS from Oneonta. Wendy offers encouragement and enthusiasm to each lesson to support the individual needs of her students. She supports her students in numerous recitals and competitions and has been with Hilton Music for over 7 years.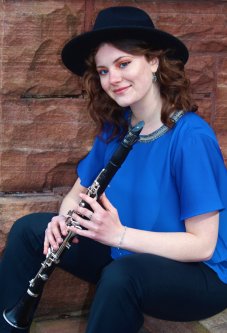 Gabby C.
(Clarinet, Flute, Trumpet and Sax)


Gabriella Cicchinelli graduated from the Crane School of Music in May 2022 with her bachelor's degree in music performance with a concentration in clarinet. She is originally from Nicholville NY and now resides in Loudonville NY.
Read more...